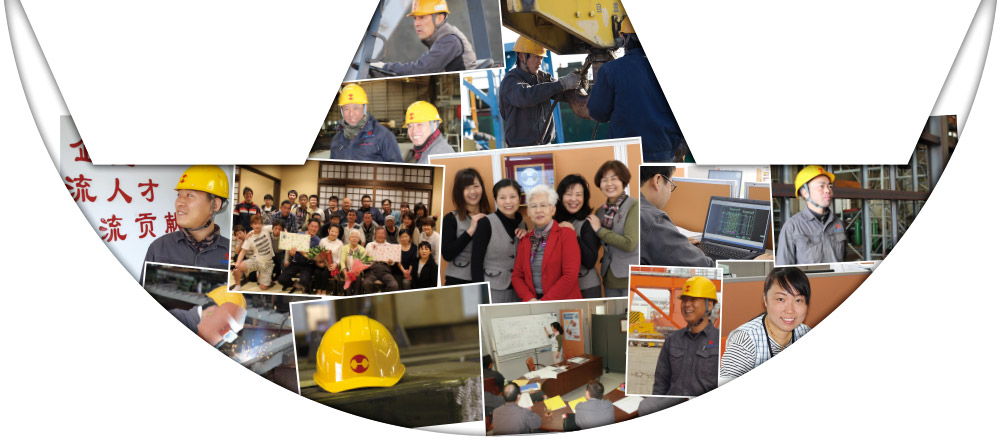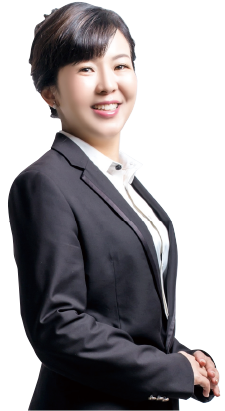 My grandfather started the business with sheet metal, and my father organized the company and built its social credibility. I grew up watching their accomplishments close by, and learned that craftsmen that make appealing products cannot complete their production process without zest, tenacity, and passion.
In a time where change is rapidly occurring, although the products we make may be cold and hard, as a woman infusing "appeal" into the products, I believe kindness, detailed hospitality, and flexible imagination and our passion of "creation" will allow us to make the next leap forward.
Similar to parenting, we will devote our affection to "the power of the individual" and "the power of the team" as a company that continues to evolve responding appropriately to the needs of our customers and the new era.
Kaneda Corporation
CEO
Mio Hatashima
Sculpture presented at Micro Manufacturing Okayama Contest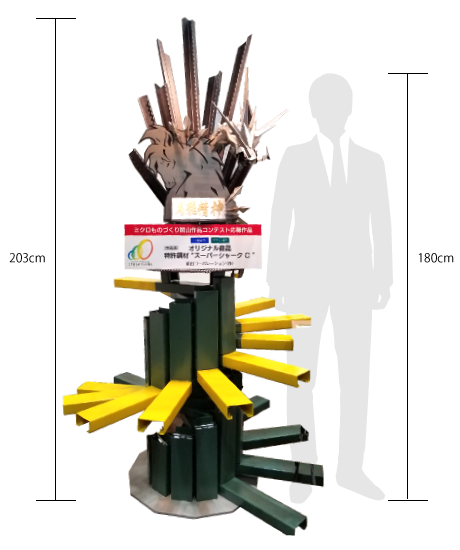 To shape our corporate slogan "Ma Long Spirit" in steel, we created a sculpture using our original structural steel product "Super Shark C" as its foundation.
The "Micro Manufacturing Okayama Contest" held in conjunction with The Okayama Technology Exhibition (OTEX) on January 2018 exhibited our sculpture and narrowly missed nomination. However, our employees united to work on this as a team and debated on ideas among small groups; there was great communication among the employees.
It was a great pleasure having the employees shape the spirit that represents the company.
"Ma Long Spirit"
We embodied our company slogan "Ma Long Spirit" using our equipment technology. We held countless meetings, distributed tasks, and were able to complete our work with the best efforts of all members. We attempted new areas, and experienced many failures. In particular, the assembly of the dragon was the most difficult. We used our original product, Super Shark C as its foundation, and the radials on the back side represents our future growth.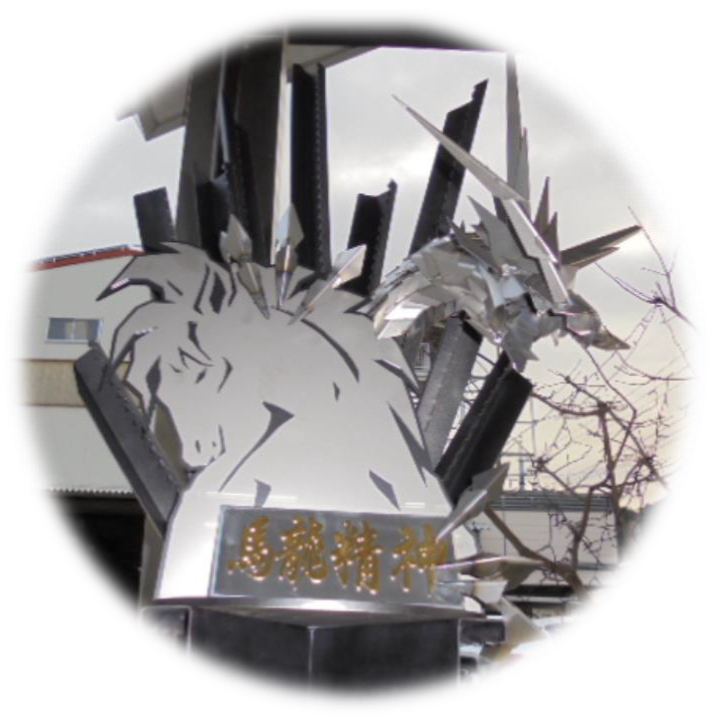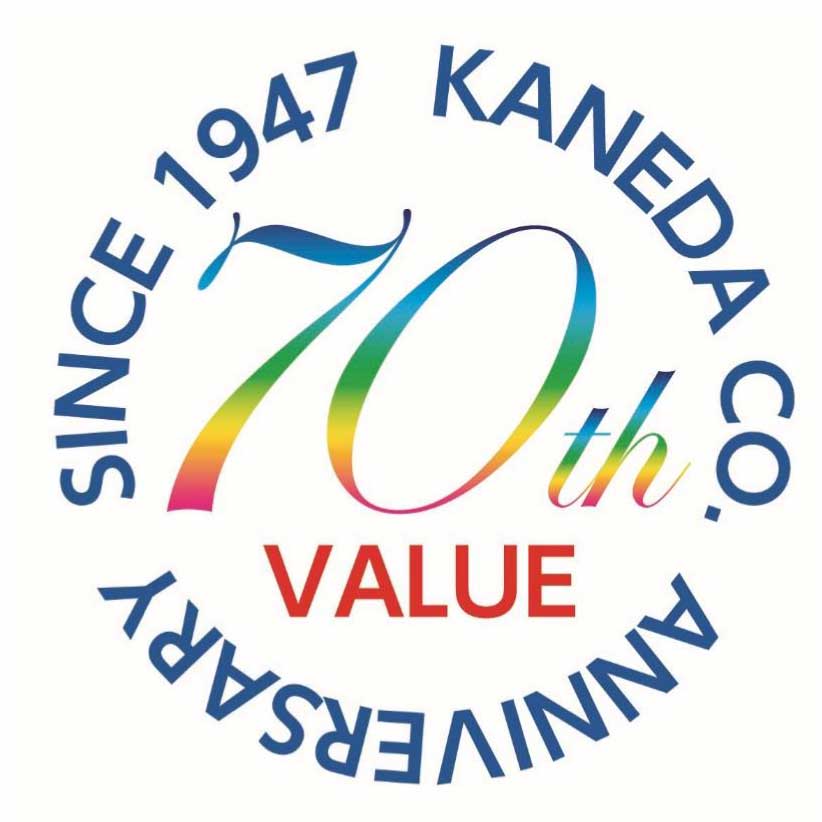 "Sunflowers of Grit"
In commemoration of our 70th anniversary, we donated books and 7th generation sunflower seeds to a local elementary school. The seeds were originally from sunflowers that grew right after the Great East Japan Earthquake in 2011, thus named "Sunflowers of Grit" ("Dokonjyou Himawari").
Our sculpture represents confronting any difficulty with grit, and moving forward step by step like climbing up a spiral staircase. It was created with the hopes of continuing to build things that make people happy and having beautiful sunflowers bloom in everyones' hearts.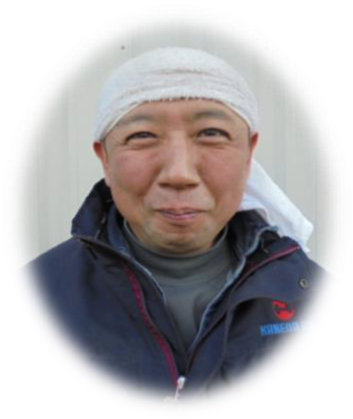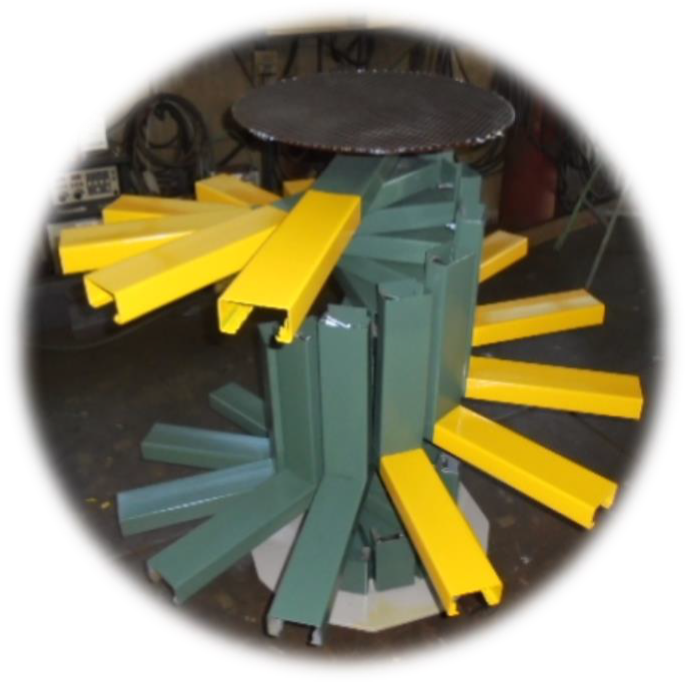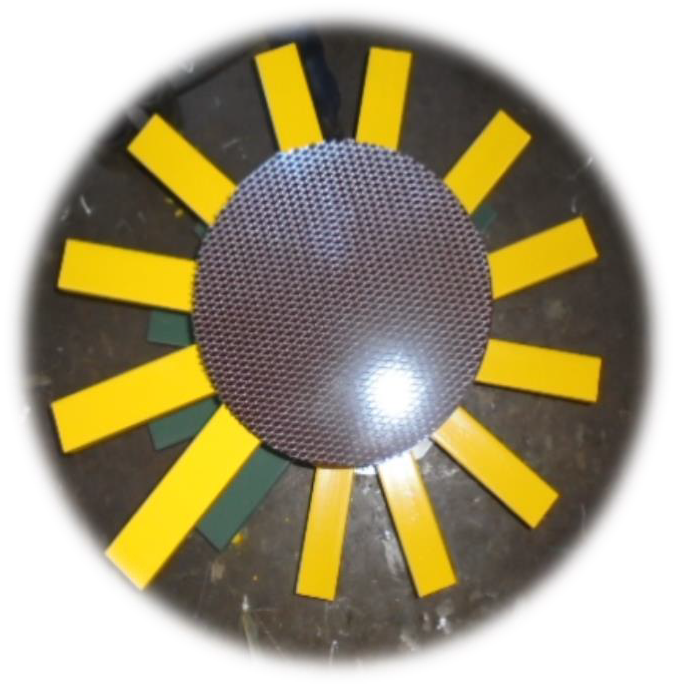 Assembly of our sculpture using our original structural steel product "Super Shark C"